By Rachael Romig, Senior Director, Events & Special Programs, GRCA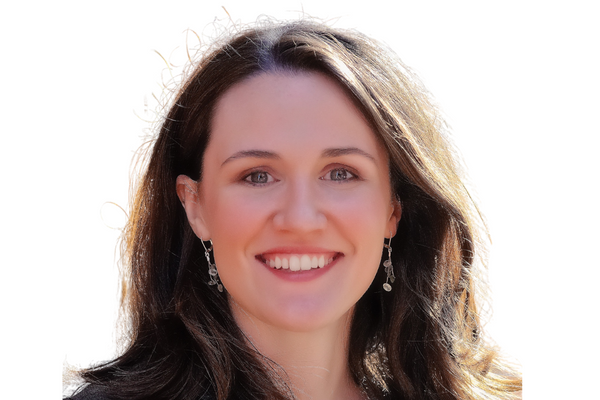 Berks Women2Women (W2W), a special program of the Greater Reading Chamber Alliance (GRCA), will be hosting keynote speaker Liz Murray Oct. 12 at its Evening of Empowerment. Murray is set to share her story From Homeless to Harvard, one of the most moving, elegant and uplifting tales you will ever hear.
Murray's story is so powerful that it was made into a movie in 2003. Growing up with two drug addicted parents who she began supporting at age 10, she was soon homeless at age 15. It was the death of her mother that was her wake-up call that made her break free of her circumstances and pursue a different path for her life. While living on the streets of New York, she completed and graduated from high school in just two years. Overcoming horrible odds, she won a full scholarship and was accepted to Harvard University.
The Evening of Empowerment theme is "Paying it Forward," and W2W is living its mission of developing leaders in Berks County through connecting women from diverse backgrounds to share ideas, mentor and grow. From Homeless to Harvard proves that one's station in life does not have to be permanent. By "Paying it Forward," attendees can purchase a ticket for another woman to join the event for free. W2Wis working with organizations and schools who assist women coping with homelessness and those in transitional housing to aid in offering opportunities for development both personally and professionally at no cost to them.
By acknowledging the barriers that exist for women to attend the Evening of Empowerment, W2W will be offering solutions, with the help of local businesses and community organizations, to bring women to the event. Barriers such as access to childcare, professional clothing and beauty products will be eliminated so all women in Berks Count can attend the event. Looking to the future for all women's development and growth, information will be made available regarding adult learning, GED and ESL programs, scholarships available at local colleges, and getting connected with PA Career Link.
W2W also will be hosting a professional clothing drive during the event, later donating these items to the organizations partnering in bringing women to the event.
W2W will host a moving screening of From Homeless to Harvard: The Liz Murray Story at a later date. All who attended the Evening of Empowerment will be invited to the screening followed by networking.
Also presenting at the event is Traci Costa, President and CEO of ATHENA International. As part of her Enlightenment Tour, Costa is traveling the country to meet with local ATHENA chapters and interview ATHENA award recipients to learn more about their communities. These interviews will be recorded at W2W sponsor organization Berks Community Television (BCTV) and shared on the ATHENA International YouTube channel as well as across Berks W2W social media channels.
Additionally, Costa will share information about ATHENA International's upcoming programs, which "empower everyone to discover and ignite the authentic leader within by amplifying and celebrating girls, women and allies."
The 2023 Evening of Empowerment is sure to leave all attendees inspired and remind everyone that you can overcome any obstacle.