Promoting Agricultural Economic Development
Berks County has a long and rich agricultural history, and it remains one of its top industries. Berks County ranks third in Pennsylvania in the market value of agricultural products sold and in the top ten of most crop and livestock categories.
Agricultural production continues to grow and innovate. The Greater Reading Chamber Alliance (GRCA) is working collaboratively with the Berks County Commissioners and the Berks Agricultural Resource Network (B.A.R.N.) to offer resources and economic development support to Berks County farmers and increase consumer awareness of local producers and products.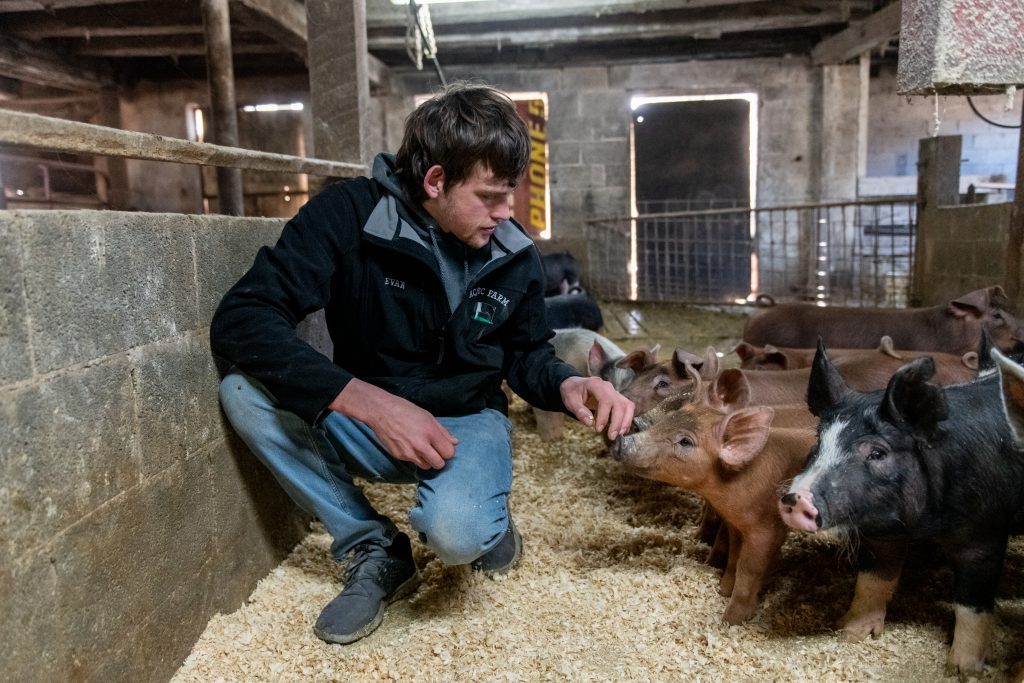 Agribusiness Resources:
Agribusiness Financing
Pennsylvania Industrial Development Authority (PIDA) offer provides low-interest loans and lines of credit for a variety of different industry sectors eligible for financing including manufacturing, industrial, agricultural, research and development, hospitality, defense conversion, recycling, construction, child day-care, retail and service, export and computer-related service enterprises. Uses:
Land and building acquisitions
Construction and renovation costs
Machinery and equipment purchases
Working capital and accounts receivable lines of credit
Multi-tenant facility projects
Industrial park projects
For more information contact Landon Bernheiser, Community Initiatives Team Coordinator at 610.898.7792.
Grow Together
In 2023, the Greater Reading Chamber Alliance (GRCA), in collaboration with the Berks County Department of Agriculture and the Berks County Commissioners, launched the refreshed GrowTogeherBerks.com website which includes resources for farmers, relevant news and ag-focused events, and an interactive, local food directory and map. The initiative encourages consumers to support Berks County farmers by connecting them with local farms through the Local Food Map, promoting agricultural products that are in season and education them on the importance of supping locally.