Since 2021, GRCA worked with 280 companies – 35% were in the advanced manufacturing industry.
in funding through Pennsylvania Industrial Development Authority (PIDA) and CFDI Rapid Response Program.
to support local business expansion and business attraction.
The Greater Reading Chamber Alliance (GRCA) is positioning our community for economic development growth in 2023 and beyond.
The economic development team works to bring the necessary tools and resources to the table to help companies locate or grow their business in our community. Whether a company is seeking information to better understand its customer, looking for a property to accommodate relocation or expansion or requires assistance with financing, our team has the resources to make it happen. The results bring jobs and growth to our region.
Our economic development team is strategically focused on the following areas:
Business and Industry Growth, Retention + Attraction
Community and Economic Development
Business and Industry Growth, Retention + Attraction
Berks County companies are growing and expanding because they have access to information and resources.
People and companies new to Berks County are able to make informed decisions on why and how they can grow and thrive in the community.
Business visits to identify challenges and opportunities and match appropriate resources
Real estate development of available sites for future use
Targeted industry support for the manufacturing and agricultural sectors specifically
COMMUNITY AND ECONOMIC DEVELOPMENT
GRCA will provide continued support and partnership with Berks County municipalities as they undertake economic and community development projects. Examples of this support includes working with the Main Street communities, technical assistance and partnership on DCED applications.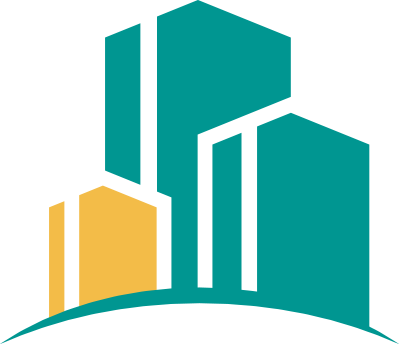 Lead local efforts to prepare for restoration of passenger rail service. This will not only provide additional travel options to alleviate congestion of the US 422 corridor and the regional road system, but will also have significant economic and community development opportunities. It will help revitalize the communities along the corridor, including the Greater Reading region. Read more here.
Lead local efforts to prepare for the return of passenger rail to City of Reading, supplementing the train related activity taking place under the auspices of the Schuylkill River Passenger Rail Authority.
As the designated coordinator or grantee, GRCA will continue to manage and promote several economic development programs:
Keystone Enterprise Zone
Keystone Opportunity Zone
Keystone Innovation Zone
---
Top GRCA Economic Development Accomplishments of 2022
GRCA worked with over 149 companies interested in locating in Berks County, existing Berks companies considering expansion as well helping with resource identification such as financing options, and sourcing market data. Ninety-five of the companies are based in Berks, and 39% of these companies were in the advanced manufacturing industry.
Supported the growth and expansion of Berks businesses with over $2.7 million in funding through Pennsylvania Industrial Development Authority (PIDA) for projects totaling over $8.4 million in total project costs.
Award of $2,877,000 is Statewide Small Business Credit Initiative funding for Berks County
Approval of expansion of the Keystone Innovation Zone to include Alvernia University's CollegeTowne and Albright College's Total Experience Learning
Approval of $500K in Enterprise Zone Tax Credits to assist in the Super Natural Produce project at 4th and Elm Streets
Reached over one million people with our award-winning "Grow Together" campaign focused on local agriculture producers and makers
Read more about Economic Development in 2022.>
---
Become an Economic Development Investor!
GRCA has a $1M annual budget to fund the important economic development activities cited above. However, while the Berks County Commissioners provide substantial financial support to help fund this important work, we also rely heavily on Berks business "Investors" to provide critical support for our team and programs. If you would like to support this ongoing work to build our Berks economy, become an "Investor" at one of the following levels:
Silver Investor Level: $1,000-$4,999 Benefits

Invitation to bi-annual Economic Development Council meetings
Quarterly digital reports and updates on Economic Development programs and projects
Mid-Year State of Economy (published in August)
Monthly Economic Development news
Gold Investor Level: $5,000-$9,999 Benefits (All Silver Investor benefits plus)

Invitation to one annual meeting with GRCA economic development staff to advise on future GRCA economic development programming and community investment projects.
Platinum Investor: $10,000+ Benefits (All Gold Investor benefits plus)

Two (2) tickets to the 2023 Building Berks Awards – premier celebration of commercial and industrial projects across Berks County
Company logo recognition on GRCA website GreaterReading.org
Thank you to our Platinum Investors!