Family business owners face extraordinary challenges unique to running a family business. Peer Discussion Groups are a great way to connect with your peers, share common problems and experiences, and to learn how to deal with your unique situations. People can talk with other folks who are like themselves – people who truly understand what they're going through and can share the type of practical insights that can only come from firsthand experience.
The five professionals facilitating the Peer Groups have many years of experience assisting family-owned businesses. In 2022 a Next[Gen]eration Peer Group was added and is growing quickly. Peer Groups are facilitated by:
Daniel Becker, Attorney – Kozloff Stoudt Attorneys

Steve Essig, Owner – Essig Plumbing & Heating
Laurel Cline, Vice President – Herbein + Company
Laurie M. Peer, Partner – RKL Wealth Management
Jim Socci, Professional EOS Implementer® – EOS Worldwide
We allow only one participant per group from each industry segment in order to avoid competitive concerns. To promote camaraderie and trust, enrollment is for a designated individual (not meant for a company to send different people at different times).
Enrollment in a Facilitated Peer Exchange Group is limited to GRCA members. Peer Groups will meet a minimum of 8-10 times per year and the annual participation fee is $500.
What People Are Saying
Learn More
Facilitated by professionals in their field, the FBA Peer Group Program is a great way to gather with your peers to share common problems and experiences and to learn how to deal with unique situations facing your family business.
Groups always forming! Contact Rachael Romig at 610.898.7775 today!
the high center & Peer Groups
Join The High Center and Peer Groups for the next level resource of peer groups, speakers and workshops specifically designed for multi-generational family businesses that have grown to revenues of $3M+. GRCA is a Corporate Partner of The High Center and FBA Peer Group members receive exclusive invitations to join GRCA to many of these events.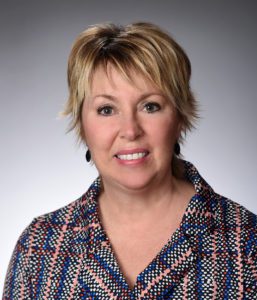 "FBA Peer Groups have been a great resource for business advice and specific information tailored to helping family businesses succeed. The Groups also provide a close network of people who listen, advise and understand the special challenges of working with family. I've come away from many peer group meetings feeling like that's day's "therapy session" was very much needed and so worthwhile!"
Cheryl Light, Vice President and Chief Financial Officer
Spotts, Stevens and McCoy, Member since 2014