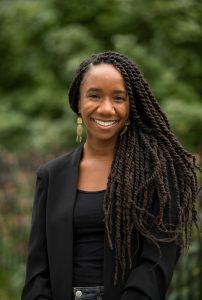 Brianna Campbell Bio

Brianna Campbell brings a fresh perspective of leadership development to the mix. After graduating from Cornell University in 2017, she joined a Strategic Consultancy where she became a Gallup-Certified Strengths Coach and created culture development programs for her clients. While there she managed several accounts and built internal programs that ultimately propelled her to become the Director of Learning and Development after four years with the company.

At the beginning of 2022, she decided to tackle a new challenge and become a self-employed Strengths Coach and Workshop Facilitator. Now, less than a year later, the clients she works with span a variety of verticals some of which include government, construction, property management, marketing, senior care, electrical services, and the nonprofit sector. Brianna's desire to see people empowered to go beyond what they thought possible is what drives her work today.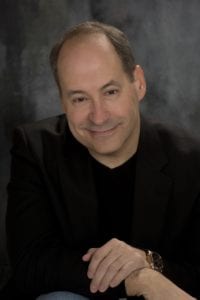 Shawn Doyle Bio

Hi, I'm Shawn Doyle, CSP. It's nice to meet you. I am a certified professional speaker, author and an Executive Coach. I am the author of 22 books, and a few have been Amazon #1 bestsellers. My life passion is to make a positive difference in people's lives by helping them live to their full potential both at work and at home as people go through something called life. I live in the rolling hills of southwestern Pennsylvania made famous by Andrew Wythe landscape paintings. I share my life with an amazing, wonderful wife and three crazy cats.

I have spent almost three decades in the world of personal and professional development, and from 2000- 2003, I co-founded a Corporate University for Comcast where I was Vice President of Learning and Development. I have many amazing clients some of which include Pfizer, Zippo, Comcast, Lockheed Martin, NBC, Aberdeen Proving Grounds, Guidepost, ABC, Disney, Kraft, the U.S. Marines, Charter, The Ladders and IBM.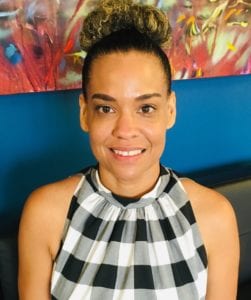 Josephina Encarnacion Bio

Josephina Encarnacion is currently the Director of the Latino Business Resource Center for SBDC- Kutztown University and co-owner of My Source Entrepreneur in Reading PA. Encarnacion studied Marketing at the Pontificia Universidad Catholica Madre y Maestra in Dominican Republic. She has a Masters in Science from Capella University and MBA from Alvernia University. She is fluent in English and Spanish.

She has more than 18 years of employment history in Berks County and within these years, she has 16 years working in the nonprofit/government sector as well as the healthcare industry. She has served in different government boards such as Service Access and Management, Reading Housing Authority and Reading Water Authority She has been an adjunct faculty at the Reading Area Community College teaching Microeconomics and Financial Management. Her expertise is in human resource management, business administration, business start-up, childcare management and food service management.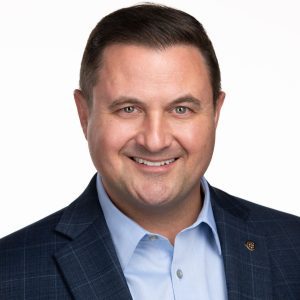 Aaron Jacob Bio

Aaron Jacobs is a professional sales process improvement consultant with over 20 years of experience. He is the founder of Scorecard Sales and creator of the mobile app Scorecard used by salespeople to improve sales processes, boost productivity and achieve great results. Jacobs has an equal passion for both business and teaching. He has enjoyed a long career of training, coaching, managing and mentoring business professionals from all types of industries and backgrounds. Business is a great way to bring goodness into the world when done correctly. Whether it is selling, project management or leadership, when professionalism and process are applied, great results are achieved. This is the philosophy that Aaron teaches to his clients.


"Sales is my craft and I love everything about it. I've held various positions in numerous companies from CEO, COO and of course Sales Manager. No matter what I do, everything comes back to sales. I enjoy selling very much, but my favorite thing is coaching others to their success. It's not just about preaching to salespeople about what works. It's about coaching salespeople so that they become as passionate about sales as I am so that results begin to come naturally."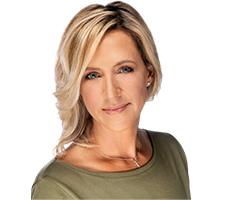 Erin Jewell bio

Erin Jewell is an Executive Mindset and Growth Coach, International professional speaker, facilitator and professor of leadership and mindset at Villanova University. Jewell has over 20 years of experience as a startup founder (E=MC2, no limits LLC) healthcare sector leader (Pfizer, Boston Scientific, Medtronic) and commercial sales professional in the life sciences sector. Jewell holds an MBA in Systems Thinking and a BS in Marketing from Villanova University. She has professional certifications and affiliations in Coaching, Qigong, Mindfulness Based Stress Reduction Therapy, Transformational Vinyasa Flow, Reiki healing, Meditation and Pranayama (Breathwork). Jewell is bilingual in English and Spanish language and culture. She is an ultra-marathoner and avid reader who resides with her husband, stepchildren and puppy in Broomall, Penn.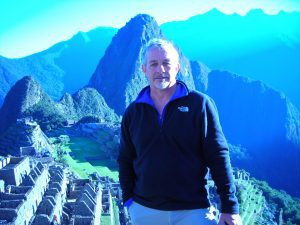 Michael Kammerdiener bio

Michael Kammerdiener is an instructor for the American Management Association. He is also certified to teach Stephen Covey's The Seven Habits for Managers. Kammerdiener has been a Training and Organization Development Consultant for 30 years, and his services have helped increase personal and organizational effectiveness. His specialties include supervisory, management and leadership training; individual coaching and feedback for performance excellence; intercultural orientation and adaptation; change management; problem solving and decision making and team effectiveness.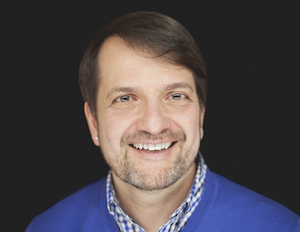 Santo marabella, mba, dsw
Santo Marabella bio

Santo D. Marabella, MBA, DSW, The Practical Prof®, is an author, playwright, filmmaker, speaker and educator who creates, produces and distributes "edu-tainment that makes a difference." He is author of the book, "The Practical Prof: Simple Lessons for Anyone Who Works," (2014) and his newspaper column, Office Hours with The Practical Prof has appeared in the Reading Eagle's Business Weekly since 2012. He is writer and producer of a musical, short film and six plays; creator and writer of a TV pilot; producer of five short films and a TV pilot; and director of more than 25 community theatre productions. His play, "Getting: COMPLETE!" (2014) tells what happens when the bully grows up.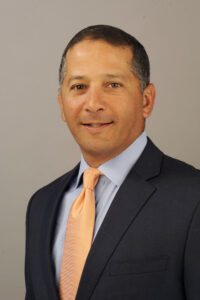 Paul Marrella Bio

Few people understand the slow and steady approach to reaching a goal better than Paul. Over the course of more than 40 years, he has made his passion into a family business

Like his brother Sam, Paul remembers the many long hours their father put into his financial practice after working a full day at school. His father's determination inspired him to seek the kind of education that would best serve the family business.

Paul earned a Bachelor of Science degree in Mathematics and Finance from Albright College in 1988. In December 1991, he graduated with a Juris Doctor from the Dickinson School of Law and was admitted to the Pennsylvania Bar in the spring of 1992. In 1999, he added the CERTIFIED FINANCIAL PLANNER™ certification to his list of accomplishments, followed by a Certification in Long-Term Care in 2004. His latest certification came in September of 2016 earning the designation of Retirement Income Certified Professional®.

Paul began his advisory career at his father's first firm, Wyomissing Financial Group, LLC, while attending law school. From there, he gained valuable industry insight working for a local law firm as an estate-planning attorney.

After leaving the legal profession, he worked on Wall Street as an assistant trader for an equity trading firm and then as an equity trader before rejoining his father's practice in 1998. In 2001, he and his father launched Marrella Financial Group, LLC. Today, Paul, and his brother Sam work closely together to help clients reach goals and build legacies for their families.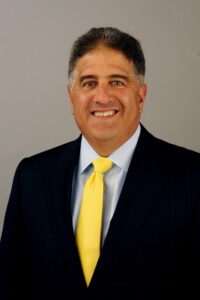 Sam Marrella Bio

After he graduated from Albright College with a Bachelor of Science in Business Administration, Sam began his financial career as an advisor with E.F. Hutton. In 1988, he became a financial advisor with Morgan Stanley Dean Witter, and he worked his way up to the office of senior vice president – he held both positions for more than 17 years. In 1990, he earned his Certified Financial Planner™ certification and in 2005, a Certification in Long-Term Care. In October 2016, he completed his designation as a Retirement Income Certified Professional®.

Sam joined the family business in 2002 and uses his financial strengths to help his father and brother make a difference in the lives of their clients. His ultimate professional goal is to help people build a lifetime of happiness and a legacy of success.

A self-described "people person," Sam has a passion for helping others negotiate the financial planning process so they can enjoy the rewards of wealth instead of getting caught up in its complexities.

Sam, his wife, Suzanne, and their two children attend St. Ignatius Loyola Catholic Church with their extended family. Sam is an active member of the Wilson High School Lacrosse Club and Berks County Basketball Old-Timers Association. He is also involved in community youth sports and enjoys playing basketball and golf.

CFP® | Certified Financial Planner™ | Certified Financial Planner Board of Standards, Inc., owns the certification marks above, which it awards to individuals who successfully complete initial and ongoing certification requirements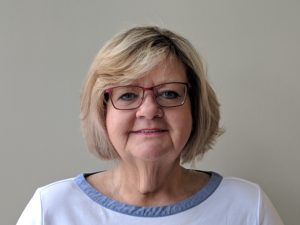 Karen McNamara Bio

Karen McNamara joined the Greater Reading Chamber Alliance in 2008 as an instructor. McNamara has a common thread of a passion for teaching, in her professional and personal life.

McNamara retired from Allstate Insurance after 32 years. Her varied positions as an Agency Management Analyst, National Accounts Underwriting Coordinator, Performance Consultant and Underwriting Supervisor all focused on the development of an individual, department or agency. She received several awards including Award of Excellence and Power of One awards in recognition of her work.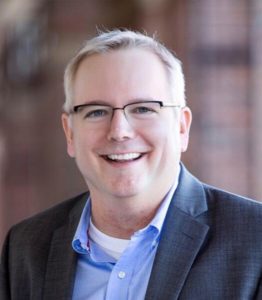 marty murphy bio

Marty works with leaders and teams priming them for change and complexity to drive business results. With more than 25 years of experience in the corporate world, his coaching and consulting experience spans small to large corporations that are publicly traded, privately held, and not-for-profit. Murphy has coached and co-created leadership initiatives serving a broad range of industries including bio-medical, consulting, energy, financial services, healthcare, hospitality, insurance, manufacturing, media, pharmaceutical, retail, technology and telecommunications. His real-world work experience includes over 20 years at a Fortune 250 Financial Services firm where he held various executive leadership roles in marketing, sales, operations and regional leadership for the company. After that, he spent seven years leading a division of a boutique executive search firm helping Fortune 500 clients identify and recruit top executive talent. Coaching a cross-section of individuals from emerging leaders to executives, Murphy helps leaders create the space to lead as they find, redefine and enhance their personal leadership power. He has extensive experience coaching individuals and teams to use their intellectual, emotional and conversational intelligence in their business world interactions to build more powerful relationships with key stakeholders to fuel sustainable business results. He uses industry-leading assessments, 360 feedback tools, models and approaches in his practice to enhance awareness of blind spots and leverageable strengths. Murphy joined Exceleration Partners as one of the founding partners in 2010. He draws from his experience in consulting, executive leadership and human capital development roles as he executes his engagements.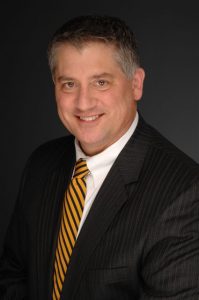 Tom Rhoads bio

Tom is an Executive Consultant who leads individuals and organizations to the next stage of their career and organizational growth. Rhoads most enjoys sharing his personal experience from a career that spanned technical, project management, major account direction, executive and ownership roles. His career has always been on the leading edge of innovation and entrepreneurship bringing new products and services to the marketplace, and expanding possibilities for professionals, executives and the organizations that they lead. Coupled with his expertise as an executive coach, he is highly effective in helping people by distinguishing the barriers that hold them and the organizations they lead from attaining the growth and success they want, as well as providing a new framework for leading, communicating, and understanding the relationships that matter most to creating extraordinary outcomes.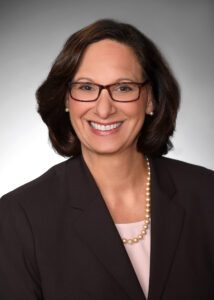 Cindy Gerber Tomlinson Bio

Cindy Gerber Tomlinson holds a Masters in Organizational Dynamics from the University of Pennsylvania. She believes that companies with a focus on organizational health have a clear path toward competitive advantage, thereby maximizing success. Tomlinson has over 30 years experience in competitive intelligence, sales, global business research, business development, strategic planning, management and marketing with extensive consulting and coaching expertise. After inheriting the fledgling division of a boutique consulting firm and building it into the highest revenue producing unit in the history of the company, Tomlinson decided that even though making sales is exhilarating, helping people directly to further develop and achieve their goals is more rewarding.


Tomlinson enjoys supporting her clients' growth with strong exploratory, planning and corporate training expertise. She delivers services in leadership development, team building and career transitioning — key components of which include strengths identification and fulfillment of purpose. She is a trusted coach and advisor, utilizing her proven business acumen while helping clients find meaning in their work, balance in their lives, and satisfying paths forward in their careers — every step of the way exhibiting integrity and benefit.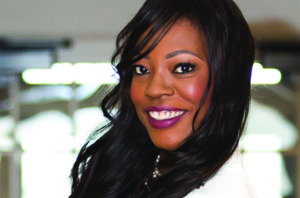 Adrean Turner bio

Adrean Turner is the "Career Fulfillment Expert." As owner of Turner Coaching, Training and Consulting, LLC, Adrean uses 23 years of experience in Management, Marketing, Operations, Sales, Teaching and Training to provide workforce solutions and career management services for professionals, entrepreneurs and organizations.

Turner is the author of a newly published book, "F.I.T. for Success: Fearless, Inspired, Transformed for Success," which based on her syndicated podcast, provides strategies for personal and professional development. She is a Master Coach, with The Muse® selected as one of 28 coaches out of 3,000 applicants, a University Professor and Instructor for Chambers throughout Pennsylvania.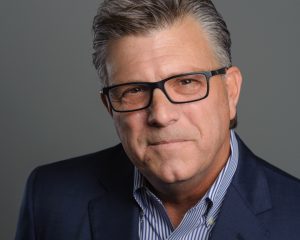 John Whitehall bio

For over 30 years I have led and coached high performing, winning sales organizations of all sizes in a variety of industries. I work with CEO's, business owners and sales leaders who rely on their salesforce to expand the customer base and consistently generate profitable sales… but find that their salespeople are not always up to the task. By helping the salesforce reorganize its sales process around a defined set of activities and specific, measurable benchmarks, they can identify, qualify, and close high-quality opportunities more quickly, profitably, and consistently, even in markets where there are larger, more established firms.
To learn more about becoming an instructor, or to find out what course these instructors are teaching next, contact Mark Dolinski, VP of Training & Professional Development.